Hello, friends! Welcome to
Small Business Tuesdays
. Chelsea, from
Chelsea Beeswax
, has asked me to host
Small Business Tuesdays
with her! Supporting small businesses is something we both enjoy doing, whether it's advertising an Etsy shop or purchasing from a local thrift store. Of course, we can't afford to only shop small business yet, but we hope to get there in the future.
That's why we're hoping you'll link up with us each week and together we can get these wonderful people some traffic! It can be anything from blogs, to Etsy stores, to Instagram shops, to farmer`s markets, to local restaurants and of course retail stores. The possibilities are endless! Whether this linky gets big or stays small - any little bit of help counts. Especially in today`s economy.
Cathy McMurray
I am a city girl who loves living near the mountains and the sea. The greatest inspiration for my art is the beautiful scenery that surrounds me.
I work with a variety of mediums and am intentional about using materials that are easy on the environment. Many of the wood panels I use are sourced locally. And my art prints are custom printed in my home studio using bamboo paper.
In addition to creating art, I am passionate about sharing art with others. I regularly record my findings, ideas, and inspirations on my blog, Habit of Art. Please pop over and say hello.
I am pretty sure that Portland, Oregon is the Creatives Capital of the world. I keep finding all these amazing Creatives, and guess where they happen to be located? Or at least were once located? Portland, or close to it. I think it's mind boggling. I just found Cathy's work the other day while searching around art prints on Etsy, and I just had to show her off.
Her paintings seem so unique and inspiring! It seems as though her works are a bit mixed media. I have to say I love her
blog header
, it's got painting, photography, and digital elements with it. I could stare at it for ages. I love seeing her creations of Mt. Hood and surrounding areas of Portland and of course, close to my heart are those Oregon Coast creations. I must say, the Oregon Coast has to be one of the most magical and beautiful places in the world.
I am so happy to find another Oregon Artist to feature here. I hope you find something amazing in her wonderful art works.
Be sure to stalk her a bit!
Please use this button to spread the word! Copy/paste the code into your blog post!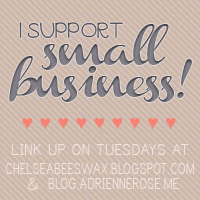 PS. If you're leaving a comment, please tick the box that says "subscribe to replies", that way you get an email when I reply to you! :)