**Warning**
This blog post may be inappropriate for peoples under the age of 18!
**/Warning**
So tell me, what blows your skirt up? Yeah, you can tell that is my new favorite saying, I think it's pretty funny.
Recently I was contacted by Jenn of
EdenFantasys
offering to compensate me with a gift card for a blog post about EdenFantasys. I was pretty hesitant at first... Wondering if I really wanted something like this on my blog. But then, I realized... The majority of my readers are WOMEN, who... Are married! And thought that it might not be so inappropriate to include in my blog.
So naturally, I did some super deep browsing of the website to see what ALL they offer me.I found some things that I am not interested in, and some other things that WOW, look like a lot of fun!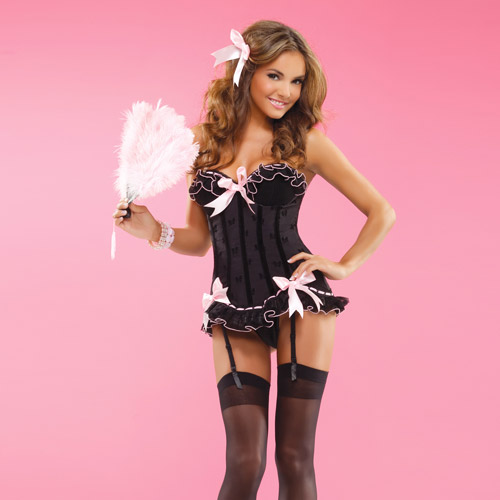 You all know that I am interested in Photography right? Well... I thought about some things from a photographer's point of view... boudoir anyone?? They have some downright
SEXY Lingerie
!! They even have Queen Sized Lingerie for those
super sexy
voluptuous women! They even have my super favorite thing, corsets! *drool*. Anyway, I think this would be a great place to buy some fun lingerie for a boudoir shoot!!
They are totally reasonably priced, and even have free shipping after spending $59! And from what I hear you get a free gift with EVERY purchase! Who doesn't like free gifts?! I know, I love free... Almost no matter what it is!! :)
Would you like to blog for EdenFantasys? Send me an email, and I will send you some information!

-Adrienne
**This blog post will be sponsored from EdenFantasys with monetary (gift card) compensation.